Living The Good Life Alpaca Acres

Harrison, Michigan


We pride ourselves on being Pure Michigan, Michigan grown and Michigan made!

Stop by and meet the Alpacas!!

We have 37 Alpacas and one Llama.

We offer 3 free community events each year! 

Check out our event page for details.

Our farm and gift shop is open to the public Tuesday through Sunday from 10 to 4

Or by appointment All Year

611 N. Bringold Ave. Harrison, Michigan

Visit our Product page for a selection of all the beautiful Alpaca products we carry! 

In the early summer of 2010, Sam entered a vintage bike show in Holly, Michigan. With his 1980 Superglide Harley he took first place and won a beautiful trophy. It was a gorgeous day and being geeked from winning, he strapped his trophy to the bike and decided to take the long way home . Driving past Springfield Oaks 4-H grounds in Davisburg, he saw a big sign out front that said "Alpaca Breeders Show", public welcome. He idled in on the bike so he didn't scare the animals and spent the entire day there speaking to many breeders and owners about the animals. That weekend he was bitten by the Alpaca love bug!

He then spent the next year researching them on line and one day saw in the Oakland Press an advertisement for a 2 day Alpaca Breeders show at the fairgrounds again. Sam spent both days there talking to the different owners, getting right in with the Alpacas and learned a great deal about the care, the advantages and the business end of owning Alpacas.

Sam put a great deal of love and care into building his dream, and the farm shows his end results! Our paths crossed and here we are sharing the same dreams and love for these beautiful creatures! 

We now have a farm full of amazing Alpacas and our own "Farm Store". If you can't come and visit the store you can visit it here or on our Etsy Shop. Featuring beautiful handspun yarn, mill produced yarn, roving and many quality handmade items. 

​ 

​Breeding is also available with our new proven Huacaya herdsire "Lakota" the grandson of Legacy! We also have another proven Huacaya male and an unproven male Suri. 

Oh and my name is Wendy, I'm Sam's fiancee and as he says "his right hand man"!!! We run the farm together and enjoy every minute of it! This is our little slice of heaven and we invite you to stop by anytime to meet all our beautiful Alpacas and Llamas!

UPDATE:

As of August 20, 2016 Sam and I were married here on the farm! We are now Mr. & Mrs. Sam Keith!


Our new Cria Misty! She was born the morning of our wedding! 8-20-2016

Warning!!

Alpacas can cause an overwhelming loving sensation to your soul.

Anyone with a weak heart 

enter at your own risk!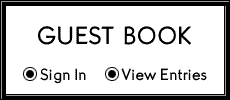 Please visit our Etsy Shop!

Welcome the newest member of our herd! 

"Sammy"

born August 4, 2019

We will be back open August 1st!

Our hours will be as they were before, Tuesday through Sunday from 10 to 4

We are temporarily closed due to the pandemic!

Watch for our new video page!

We will have lots of videos of the farm and all our Alpacas!